Costa Rica Destination Wedding Photographer
I'm a boutique international award winner specialized Costa Rica Destination Wedding Photographer based in San José, serving Beach Weddings, Elopements, Engagements, and Proposals at Guanacaste province, Tamarindo, La Cruz, Conchal, Nosara, Flamingo, Papagayo Gulf, Manuel Antonio, Jaco, Esterillos, Dominical, Santa Teresa and Uvita areas. As well as rainforest areas like Arenal Volcano, Monteverde, and Bajos del Toro.  
We have served 250+ couples like yours around Costa Rica and overseas. Different media and wedding directories have featured our work and recognized platforms in the photography business locally and internationally. 
Proudly I am the only Costa Rica Destination Wedding Photographer at the moment rewarded with having one of our images in the prestigious annual contest "Best of the Best Wedding" by JuneBug Weddings since the beginning of the contest among some of the most recognized photographers in the world. 
Speaking about photo awards, our images have won many awards in platforms and directories such as Inspiration Photographers and Wedding Photojournalists Association in multiple categories (Documentary Wedding Photography, Artistic Guild, Engagement Diamond Awards, and Wedding Elopement stories)

In Costa Rica, my artwork has been featured by the most important local media sites and TV channels, such as reportage on CRHoy.com Costa Rica digital newspaper, a live interview in Noticias Repretel Canal 6, a reportage on a featured program called "7 Estrellas" by Teletica Canal 7 and also an interview on the TV program "El Mundo de las Bodas" on Extra TV 42. Also, I had the privilege to represent my country as a finalist and part of the Costa Rica Team at the 2022 Photography World Cup with one of the images in the category of Weddings.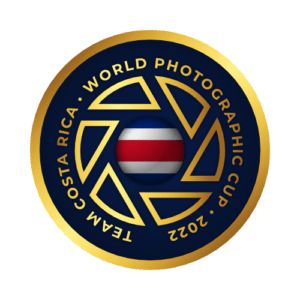 Internationally, my images have seen in:
Also, I am proudly an Ambassador for Visual Flow Presets from SLR Lounge, where I had a featured artist article on their website.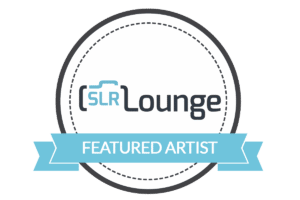 And a member of one of the most prestigious wedding photography associations like the International Society of Professional Wedding Photographers (ISPWP). See our profile here.

Why Mauricio Ureña Photography?
You might wonder why all these statements are relevant. We know how difficult it is for future brides and grooms to hire a trusty and skilled photography service, especially if you come from a foreign country looking for the very best quality and service in Costa Rica. Also, because we know the value of your memories is something not negotiable in time. Therefore, it is not worth considering hiring a nonexperience and cheap wedding photography service. 
I am here to help you to have the best experience possible before, during, and after your destination wedding in Costa Rica. 
Reviews
The most critical and trusty word is from our past couple's experiences and testimonies. I've proudly collected 70+ 5-stars rating reviews. So humbled by what past customers had to say about our services. 
"Mauricio is so fair, honest, and caring. You can feel that you are not just another client to him, and it is clear that he loves his job. After the ceremony, he stayed in touch with me to ensure our experience in Costa Rica was amazing. When your photographer checks to see if you arrived safely home in the States, you know you are working with an amazing soul". Casey & Brian 
"Mauricio is the type of person to listen to your vision and make that a reality in a way that you didn't think was possible. He is the photographer you have been looking for. He will surpass your every expectation, and you will make unforgettable memories!!!!!". Carla & John
Read more lovely notes on our Testimonials Page. 
Wedding Photography Pricing in Costa Rica
When you select me as your Costa Rica Destination Wedding Photographer, I can assure you that you are choosing a reasonable price option for the kind of statements, experience, and skills owned. Also, I can guarantee you that you are not picking the most expensive one in Costa Rica in a similar level of experience, quality of service, and proven skills. Our destination weddings collections starts from $2.390, Elopements from $1.790, and Proposals from $700. On average, our typical client invests around $3.000 for their destination photography service. You can learn more by visiting our Pricing Page.
My approach as a Costa Rica Destination Wedding Photographer
For every Wedding project, I love to capture all the fundamental story moments, starting from the getting ready of both the bride and groom, the surprise first look between the father of the bride and his daughter, the first look of the couple, the ceremony, the newlywed's portrait session, family formals, wedding party pictures, details from the decoration, aerial shots of the venue if possible, grand entrance, first dance, toasts, cake cutting and of course the party. 
Depending on the wedding phase, I'll let the moments unfold naturally. If necessary, I will try to direct or interfere so they can occur in the best lighting conditions and backgrounds possible. There are other stages during your Wedding, like your wedding portrait session or the family formals, that I will guide you to and make you feel comfortable at all times. My goal is that you can feel at all times that your photography is under very skilled hands. 
In this gallery, you will find a sample of my Wedding Photography artwork, representing many Wedding pictures all over Costa Rica, Antigua, Guatemala, and other countries at some of the most beautiful Wedding Venues. 
Inside my Wedding Portfolio, you would find happiness, romance, emotional and candid moments, dramatic portraits of the couple, creative shots, details, decoration, and venue shots. I want to show you a little bit of everything and demonstrate our versatility in all conditions. I have photographed weddings outdoors, indoors, hotel ballrooms, private homes, beach weddings, waterfalls, you name it. We have also captured many types of Wedding Styles such as classic, glam, modern, romantic, and vintage. 
Our wedding imagery is carefully crafted around what you value most as a couple, captured under a meaningful, timeless, and stylish matter. As you can see, I can photograph your Wedding no matter what time of the day yours is. Furthermore, we do not skimp on having all the best tools for the job. This is crucial since most events take place outdoors in Costa Rica under all types and unexpected conditions, especially if you are considering choosing an exotic waterfall as your ceremony elopement venue, a remotely secret beach, a beautiful mountain view, or an enchantment forest as your background for your reception. 
But besides all the technical stuff I can proudly talk about, choosing your Wedding Photographer is much more than the pricing or the gear. One of the essential things in selecting the best Wedding Photography service is the connection you can make with the images and the person behind the lens.
Our services for Destination Events in Costa Rica
Proposals:
Every time I get the call of a groom asking for our Proposal services, I get excited as he is about it. Proposals are always unique, regardless of the location. Still, in Costa Rica definitely, you will find magical spots where I can guarantee your fiancé will forever cherish that moment. Sometimes, I have pretended to be a local tourist or be hidden behind some trees, no matter what the circumstances demanded, to make your fiancé surprised I am in! I'll be your partner in crime, reviewing every detail so you can leave the best impression on your fiancé. 
Engagements:
Suppose you plan a trip to Costa Rica with your couple or just a vacation with your love in our "Pura Vida" paradise. In that case, it is the perfect opportunity to leave space in your itinerary to schedule at some point an engagement photo session that we love to call "the engagement experience." I will take you to your favorite location or suggest the best site possible regarding your vacation itinerary, the best times in the day to make so, and even the best outfits to wear. Check our Engagement Portfolio page to see what we can do to leave you the best memories of your engagement. 
Elopements:
Elopements are usually intimate weddings that are generally only the couple with a wedding officiant or a few guests or witnesses in a remote location; well, Costa Rica has plenty of options. From unique rainforest spots, remote and enchantment waterfalls, and secret beaches, our country has all sorts of places to make your elopement memorable. Our coverage for elopements starts with a 3-hour coverage that will be enough for covering the ceremony and newly-weds photo session. In some cases could apply the coverage for getting ready as well. Contact us for a more detailed quote regarding your type of elopement.  
Destination Weddings:
A Destination Wedding is a wedding that takes place far away from your hometown, city, or country. Costa Rica has become a preferred place to celebrate Destination Weddings for Americans, Canadians, and Europeans looking for an exotic location, mostly locations surrounded by nature and unique landscapes. In addition, Costa Rica is a more affordable country for most couples than typical wedding destinations like Cancun, Mexico, which has similarities in weather conditions and culture. But the main difference is that our country has a privileged and relatively small area where you can move to many places within a few hours of driving, so couples love that they can explore and taste most of the country very easy, making Costa Rica also the perfect place to celebrate their honeymoon. 
Our Destination Weddings in Costa Rica coverage starts with a 4-hour coverage. Still, most couples typically hire us for an 8-hour coverage since they want to be stressed free that we can capture the complete story from Getting Ready, first look, couple session, family formals, ceremony at sunset, sunset portraits, and of course, the reception and party. And if you may want to add a Rehearsal Dinner coverage the day before or a trash the dress session the day after, we absolutely can do that since we usually only accept one event per weekend. 
Also, we love doing Destination Weddings outside Costa Rica; we have made Weddings in the United States, Guatemala, and even a honeymoon photo session in Paris-France. 
I understand how challenging can be to decide to go for a destination event in a foreign country for your big day, so if you don't have yet hired a Wedding Planner or just want to learn more about the Best Wedding Vendors in Costa Rica, we made it easy for you! Please visit our blog post, which has a complete guide with a list of the most well-known and top vendors we have worked with through the years. 
When and where in Costa Rica?
So you are ready and convinced to go for a destination event here in paradise? 
Let's start by mentioning that the highest season in Costa Rica runs from November to April, our summer stage. Other demanded months of the year are June and July. If you plan to celebrate your big day in either of those months, you must book your venue and leading vendors as fast as possible to guarantee the best quality and services. Also, I'll recommend you avoid the months with the highest probability of rains which are May, August, September, and October. You can expect rain all day or heavy rainy afternoons in those months. 
And now, let me guide you through the most preferred areas and venue ideas to check for your celebration. 
North Pacific – Guanacaste
Guanacaste province is where you will find the most extensive offer in tourism development in Costa Rica. From rustic, chic, romantic, boutique-style hotels to large and bold resorts. Also, you will find all kinds of activities to do during your stay. 
Internationally there are two main ways to get to the area. First, you have the Daniel Oduber International Airport of Liberia (LIR), which receives all weeks direct flights from the main city hubs in the United States and Canada (Calgary, Toronto, Montreal) as well as flights from Europe (Amsterdam, Zurich). From there, you can move quickly by renting a car or taking a private shuttle to your final lodging venue, or if you prefer, there are three small domestic airports in Tamarindo, Nosara, and Tambor flying using Sansa Airlines. The other option is to arrive at the Juan Santamaría International San José Airport (SJO). Still, you will need to drive between 4 to 5 hours to get to the most popular locations, or move to the Costa Rica Regional Terminal and take a small plane to Liberia, Tamarindo, Nosara, or Tambor small air terminals. 
Now, if you are more an adventurous soul eager to discover new places and are considering moving around Guanacaste, which I recommend you, you must rent a 4×4 car. This way, you will be free to discover the most remote and beautiful beaches and locations in the area.
Here are some of the most demanded and beautiful wedding venues in Guanacaste province: Dreams Las Mareas, La Cruz; Andaz Costa Rica Resort, Papagayo; Four Seasons Resort, Papagayo; Secrets, Papagayo; El Mangroove Autograph Collection, Playa Panamá; Santarena Las Catalinas, Playa Danta; Casa Chameleon Las Catalinas, Playa Danta; W Marriott, Reserva Conchal; The Westin Reserva Conchal All inclusive Golf Resort & Spa, Playa Conchal; Pangas Beach Club, Tamarindo; Cala Luna Boutique Hotel, Tamarindo; JW Marriott Guanacaste Resort & Spa, Hacienda Pinilla; Hacienda Barrigona, Playa Sámara; Finca Austria, Nosara. 
Central Pacific – Manuel Antonio – Jaco Areas
The Central Pacific area is the closest coast in Costa Rica to San José, so it is easily the most preferred vacation location for most of Costa Rica's People and tourists in general. To arrive there, you may fly to the San José International Airport and then take a shuttle to the site or rent a car and drive around one hour and a half to Jaco or two hours and a half to Manuel Antonio area. 
Since it has the closest range to the high mountains of the Central Valley, rains here are more frequent than in the Guanacaste area. And weather conditions are a bit unpredictable, but from January to April, you may expect the best weather and the most amazing sunsets and orange tones in the sky. 
These are some of the most demanded and beautiful wedding venues in the area: Zephyr Palace Villa Caletas Hotel, Jaco. (one of my favorite venues in Costa Rica); Alma del Pacífico Boutique Hotel, Esterillos Este; Villa Lapas Jungle Village, Tárcoles; Los Sueños Marriott Ocean & Golf Resort, Playa Herradura; Parador Resort & Spa, Manuel Antonio; Villa Punto de Vista, Manuel Antonio; Hotel Makanda, Manuel Antonio; Arenas del Mar Beachfront & Rainforest Resort, Manuel Antonio; Tulemar Resort, Manuel Antonio; Hotel Costaverde, Manuel Antonio.
South Pacific – Uvita Area
This is the more rustic and virgin area in the Pacific compared with all the tourist and commercial development in the north Pacific area in Guanacaste. So if you prefer boutique-type hotels and friendly and hidden Airbnb places with astonishing coast views from up top to stay, this is the area for you. 
This area is famous for the National Park called Marino Ballena, which has the particularity of the form of a Whale Tale in which you can walk in the middle of the ocean seeing the water on both sides. And for Corcovado National Park. Nearby you would find remote and secret beaches like Playa Ventanas or Playa Dominical and one of the most beautiful waterfalls in Costa Rica called Nauyaca Waterfalls. 
There are two ways to get to the South Pacific area. One is a 3-hour drive from the SJO International Airport using the Costanera 34 South road if you visit the Uvita area. Now, if you are planning to visit the Osa Peninsula is better to take a domestic flight from SJO International Airport to Puerto Jiménez domestic airport. Also, remember that this area presents a very humid tropical forest, with a dry season from mid-December to mid-April, sporadic rains, and a rainy season from mid-April to mid-December.
Check these options for lodging or celebration: Villas Alturas, Uvita; Art Villas, Uvita; Oxigen Jungle Villas, Uvita; Lapa Ríos Lodge, Puerto Jiménez; Botanika Osa Peninsula Curio Collection by Hilton, Puerto Jiménez 
North Central – Arenal Volcano – Bajos del Toro – Monteverde
Now, suppose you are more into mountains, cloud forests, and rainforests. In that case, the North Central area of Costa Rica is where you will find the kind of places to celebrate either your Elopement, Proposal, Engagement, or Wedding, surrounded by astonishing landscapes, volcanos, national parks, and enchantments waterfalls. 
The weather in these areas is much colder than the coastal areas, with humidity all around, unpredictable rains, lots of hiking trails, muddy areas, and non-pavement roads in some locations such as Monteverde and Arenal. In this area, you will find the widest and most profound variety of bird species, so while you hike inside a trail, you will hear all kinds of charming sounds.
These are some of the best places to stay or celebrate your special occasion in these areas: Tabacon Thermal Resort & Spa, La Fortuna; Nayara Springs, La Fortuna; Amor Arenal, La Fortuna; The Springs Resort & Spa, La Fortuna; Hotel Arenal Kioro Suites & Spa, La Fortuna; El Silencio Lodge & Spa, Bajos del Toro; The Peace Lodge – La Paz Waterfalls Garden, Vara Blanca; Trogon Lodge, San Gerardo de Dota; Savegre Natural Reserve & Spa, San Gerardo de Dota; Hotel Sueños del Bosque, San Gerardo de Dota.  
I hope you find this Costa Rica guide helpful, and if you want to learn more about us, don't forget to visit our FAQ page. And if you like our work, why not check if I am available for your Destination Wedding? Contact us now to make something beautiful together!