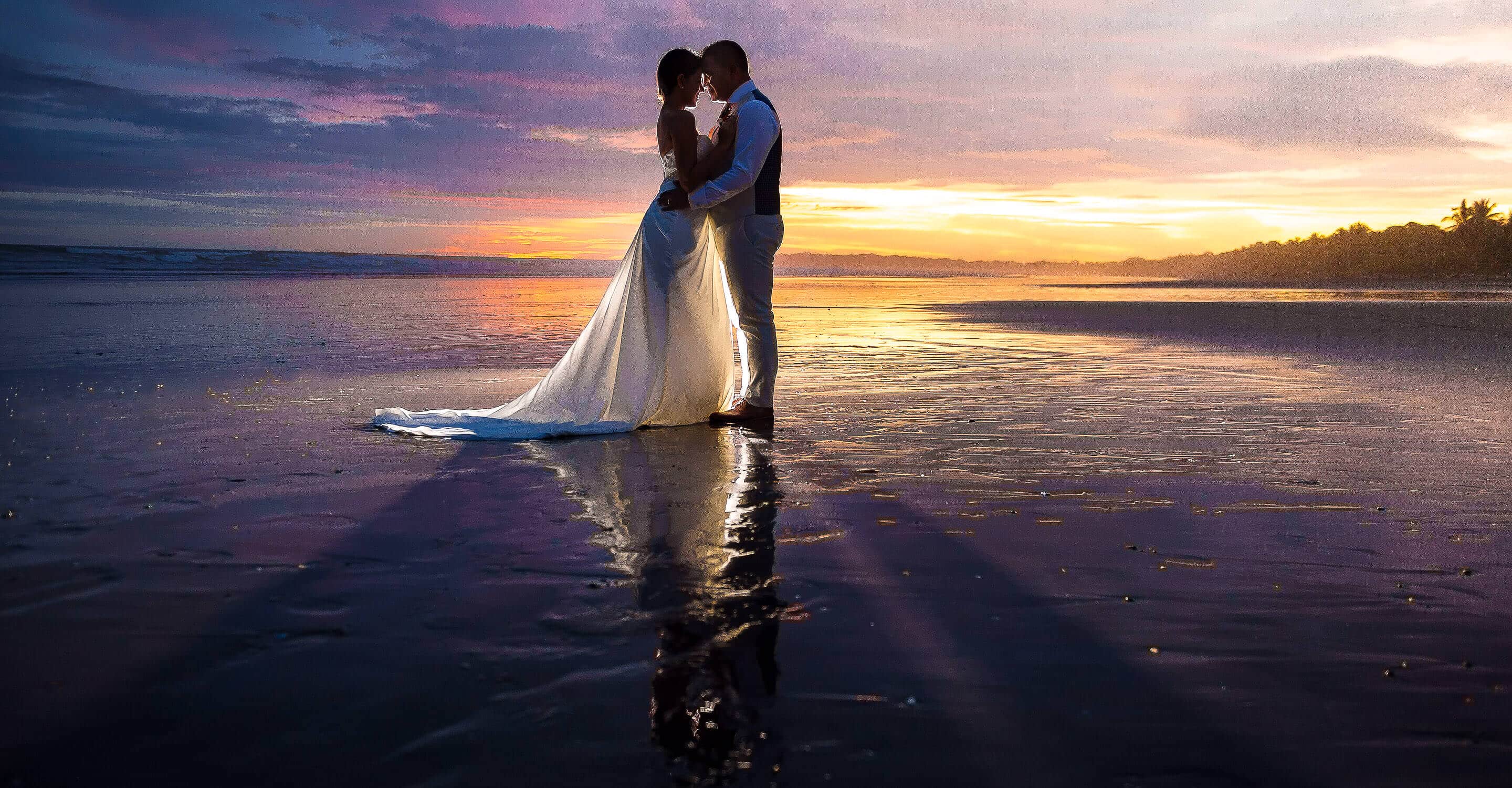 THE EXPERIENCE IS AS IMPORTANT AS THE END RESULT
costa rica destination wedding photographer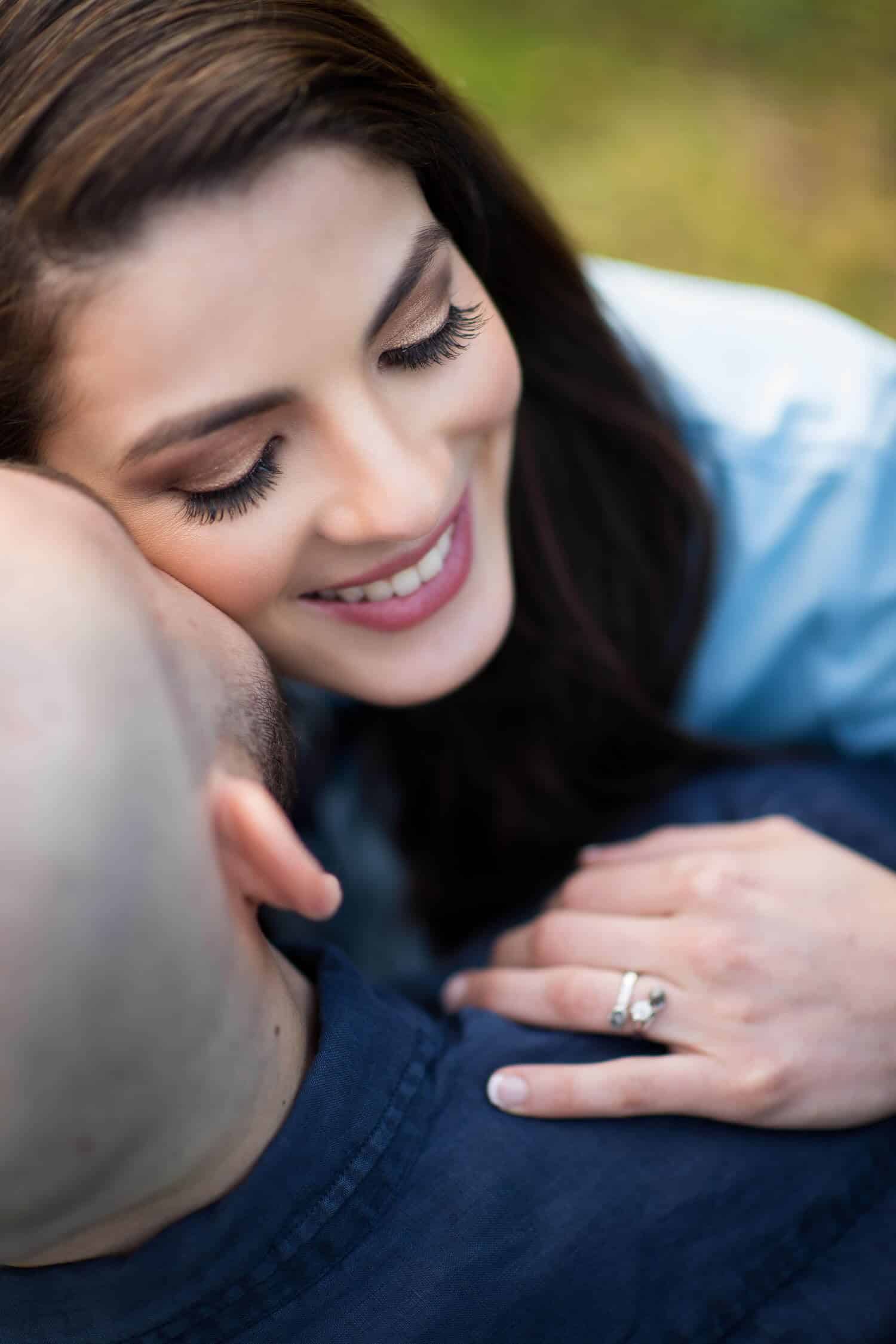 The best moment for booking is right before you choose your venue and set the date of your weeding. Couples usually book us from 12 to 6 months prior the Wedding. The booking process is simple, after receiving your inquiry we usually schedule a first consultation meeting (see "why this is important), then you will receive a quotation with all the documentation including a very clear contract. After signing the contract (online) and confirm the retainer deposit you are all set!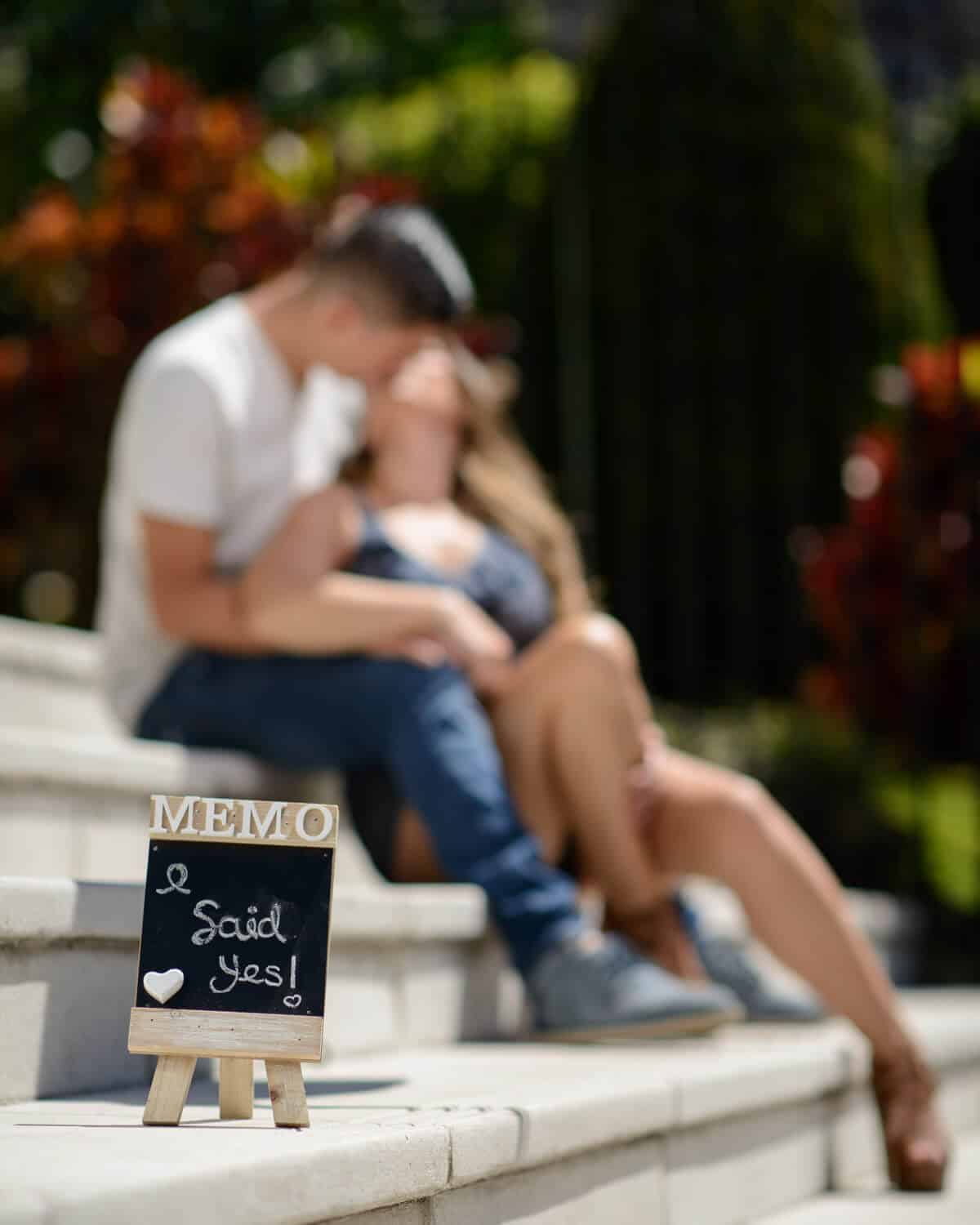 We absolutely recommend including the engagement session in your collection. The majority of couples have not had the experience to be professionally photographed before; so, this is a unique opportunity to do so before your big day arrived. This way, on your wedding day, you will feel totally comfortable in front of the lens, and you would know how we work and get used to it. And don't forget that you will get stunning images from a special moment in your lives that deserve to be documented! Just image this craziness, what we usually explain to a couple in an engagement session takes us two to three hours, in the Wedding Day we should take 5 minutes to do so. The results are tremendously different if you didn't get the experience of taking or not an Engagement Session with us!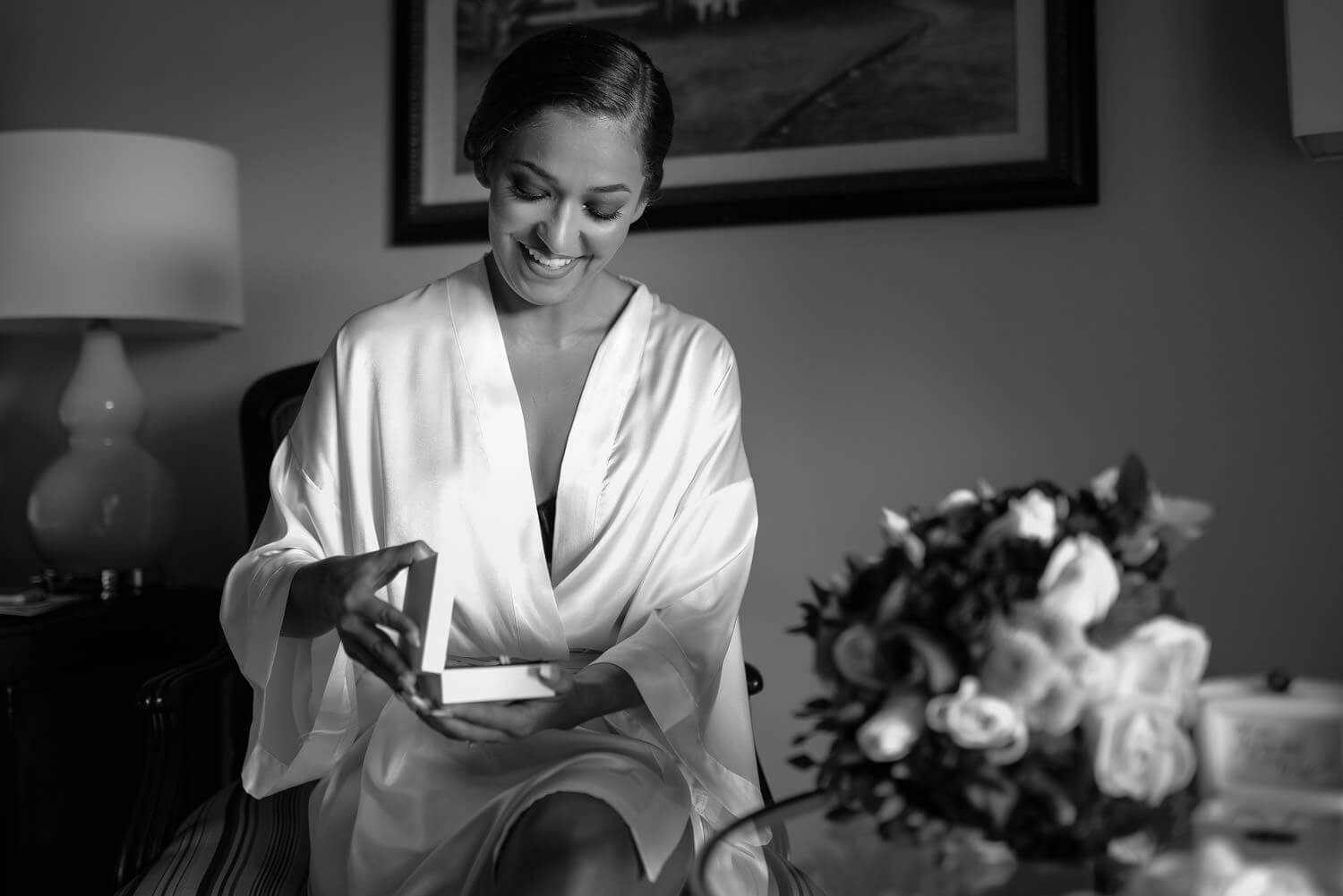 Before the Wedding day, we will have a lot of communication along the way to not only know each other better but to give you valuable information, tips, and advice for your big day. We will help you out crafting your wedding timeline during a consultation call. We will also send you a pre-wedding questionnaire; we will have a pre-wedding talk through, and also will we will do scouting alongside you and/or with your wedding planner/coordinator of the venue the days before the wedding to make sure everything runs as you dream it.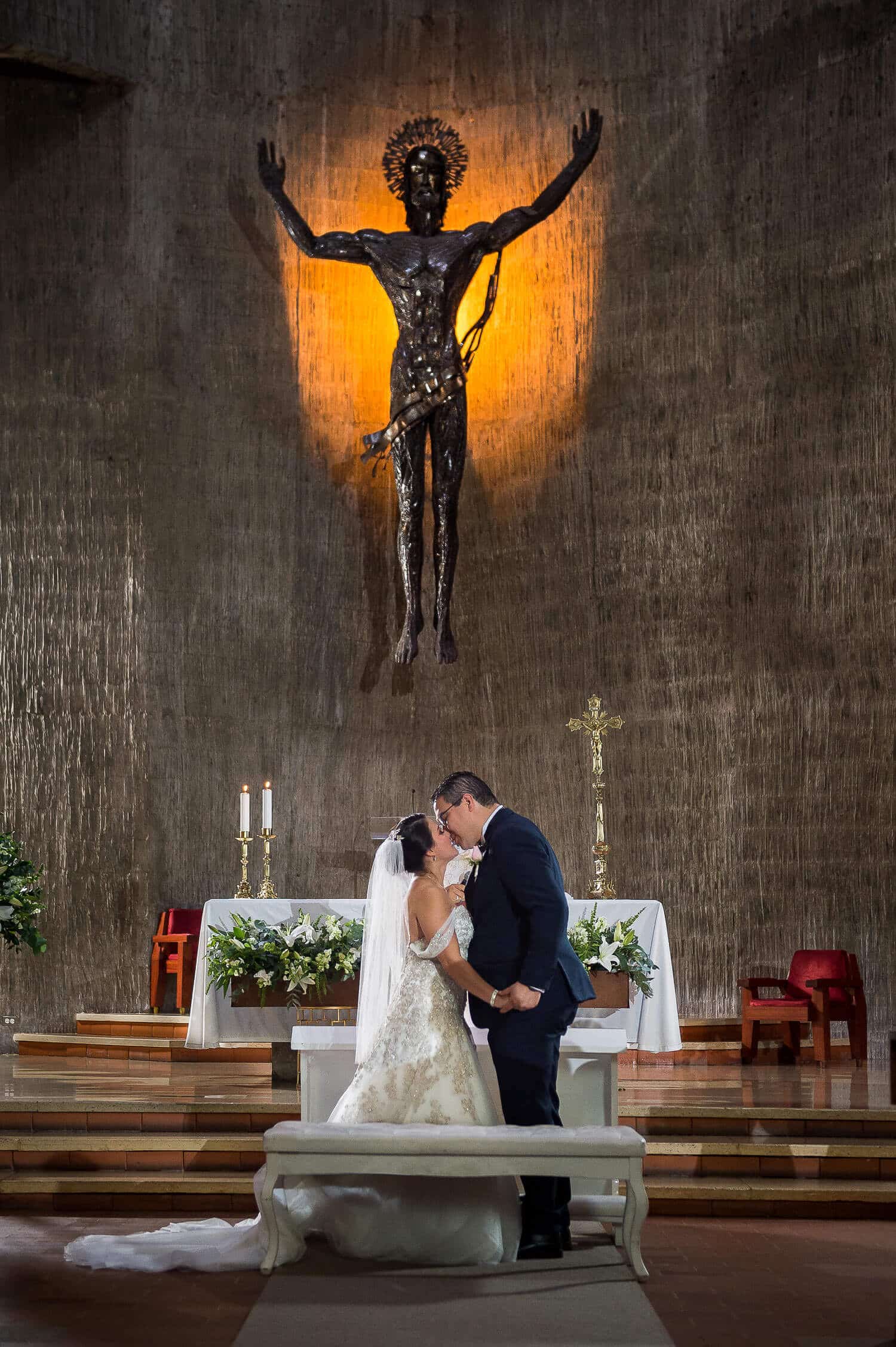 The Big Day has finally arrived! It doesn't matter how much stress you may or may not have or how much overwhelmed you can probably feel, we will be there to inspire you calmness, serenity, and be ready to document your beautiful love story as we have planned throughout the process. It doesn't matter if you or your family see the pictures a month after or ten years later, anyone would be able to see your complete story as it unfolds. We will arrive 1 hour before the agreed start hour to prepare our equipment, check with the team all the schedule for the day and be ready to give our heart to you, your family, and all your loved ones to leave you the best memories of your dreamed day!
While you enjoy your honeymoon, from our office we will take care of your images during the post processing. We will carefully select and process each image for them to be ready to deliver somewhere between 6 to 8 weeks after the wedding. But not worry, because we know how excited you are going to be to share the amazing photographs with your family and friends, we will deliver you a teaser during the first week after your wedding. All the final images will be ready for you in a absolutely beautiful online gallery and also you will get a revolutionary an incredible cool App for your smartphone and tablet. And finally, we will predesign a Wall Art for that special place in your home and an album in case you are interested in having one or both of them.
Have you ever done a wedding at my venue?
Will you be the main photographer at my wedding?
It really doesn't matter if your Wedding Photographer has done a wedding at your venue. Because of changing light and circumstantial situations, that's somewhat irrelevant to an experienced Costa Rica Wedding photographer as we are. You should also notice that even if we have or have not been in your venue before, we like to do a scouting visit before the Wedding with you and/or your Costa Rica Wedding Planner or Wedding Coordinator. What really matters is having the experience in your type of Wedding (traditional, catholic, civil or any other religious affiliation.) that can mean the difference!
Absolutely!!! When you book us, you will get me, of course, and a team that supports me during the Wedding Day. My team usually consists of a 2nd photographer and two assistants for most of our popular wedding coverage packages. Elopement, Small Weddings, and Engagements are all solo photographer coverage by myself and one or two of my awesome assistants.
Do you offer video service or have a cinematographer that you work with regularly?
What if we want to hire you for our Wedding that is going to be in a venue outside Costa Rica?
As you may have noticed, I am based and live in San José, Costa Rica, but our service is available for Destination Weddings. We can definitely bring our coverage outside Costa Rica locations. I am very comfortable traveling; in fact, I LOVE traveling even for my family vacation. If you decide to do a Destination Wedding that means that this is going to be an amazing event in your life, so we prepare ourselves to capture all of it.
Even though we are a specialized photography service, we offer cinematography services through our friends from Blue Sky Films. Diego and I have work in multiple Costa Rica Weddings together, and we both know each other perfectly. Either way, we have work and have good relationships with most of the best Costa Rica videographers, so there is no problem working alongside any of them.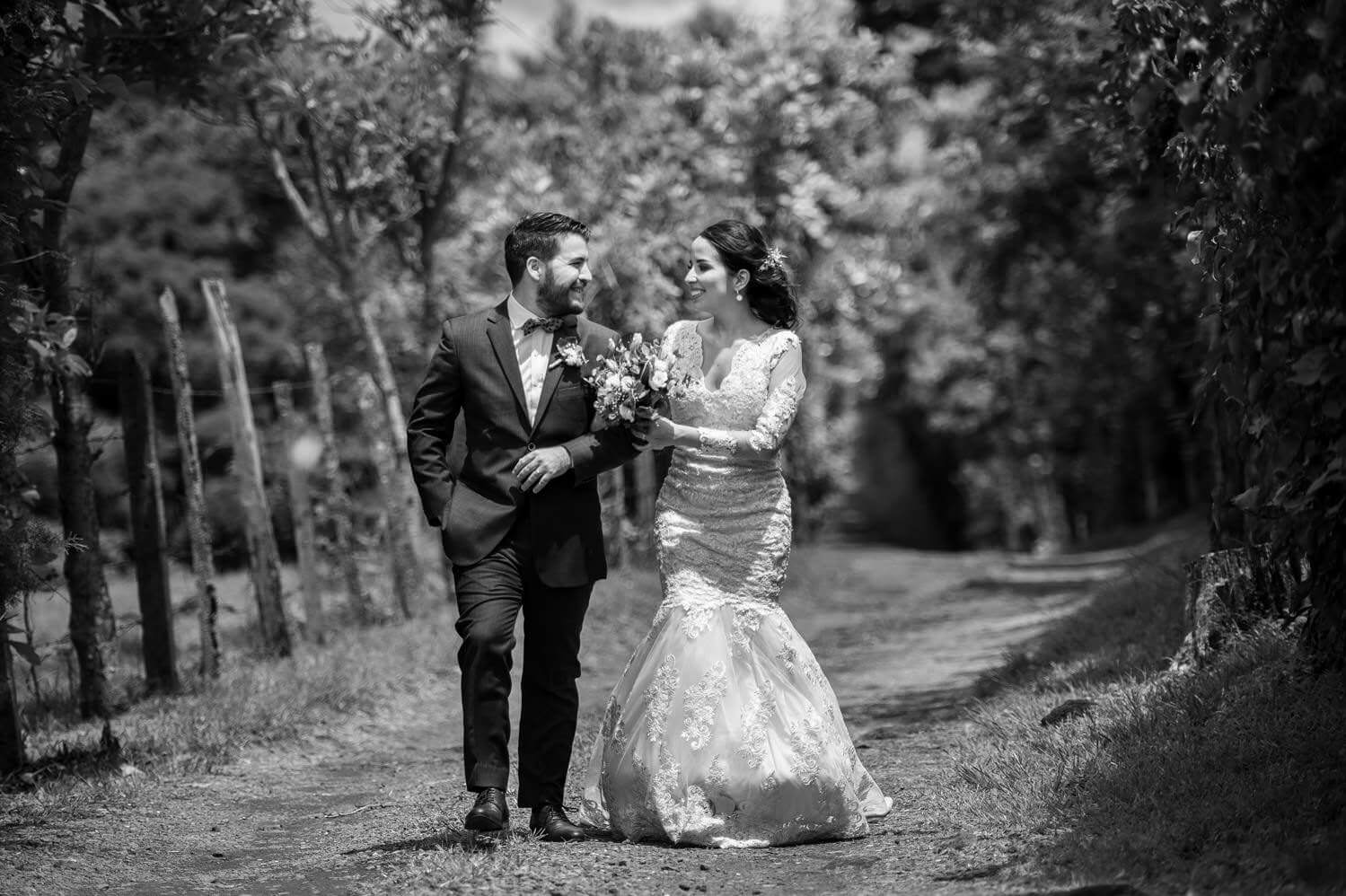 When we think of photographically portraying the most crucial moment of our lives, we wanted it to be someone who would fill us with their confidence and professionalism in addition to giving a service of the highest quality. Thus, after our first meeting, on the terrace of a cafeteria in La Sabana, we learned that Photography by Mauricio A. Ureña G. should be the one to accompany us on this journey. We were not wrong! The road to our marriage was rough. The COVID arrived. Everything hung by a thread, but when we decided to keep our date of July 5, Mauricio wore his best mask to capture those beautiful moments left by a reduced, intimate, but unforgettable ceremony. The experience with Photography by Mauricio A. Ureña G. was spectacular, and the service was unbeatable. The memories were portrayed as we would not have imagined in dreams.